12-January-2017 umoov SA releases CRManager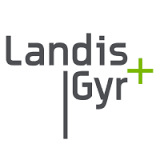 After one year of R&D in collaboration with the multinational metering company Landis+Gyr, umoov SA releases in production the CRManager solution, over a network of ~1000 heterogenous meters in France. CRManager is a solutions composed by several software modules which allows the remote management and the remote data collection of several types of electricity meters, such as L18C5 and L16C6 blue meters, ZMD 410 meters, and Linky meters, over CR3 and DC450 concentrators. CRManager solution allows also to push to the final customer their power consumption profile, via an interactive and secured web interface.
7-March-2016 umoov SA and Next Privacy SA

umoov SA becomes provider of the promising startup Next Privacy SA based in Lausanne. Next Privacy provides solutions for dynamic data ananonymisation. umoov SA has been chosen by Next Privacy for the developpement of all the front-end software modules (reverse proxy, transparent proxy, Microsoft Office add-ins, browser add-ins) needed to dyanamically catch content transactions and to anonymize/de-anonymize the catched content on the fly.
16-December-2015 umoov SA winner of the IMD startup competition

umoov SA is one of the winners of the promising startups competition organized by the IMD in Lausanne for 2014-2015.
umoov SA developed and launched www.umoov.org, an advanced and innovative web application for the promotion of events and activities via geo-localisation.
5-August-2011 New product launch

umoov SA launches ADELIX, a web based data analysis and reporting software making Business Intelligence accessible and affordable to everybody.
ADELIX is the next generation of 3BIMonitoring, which was launched by umoov SA in 2009.
20-January-2011 Adobe Flex 4 development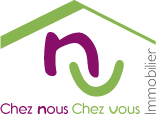 "Chez nous Chez vous Immobilier - agence immobilière" is a new implementation of the re-usable and customizable framework developed by umoov SA especially for web sites, written entirely in Adobe Flex 4.
1-Octobre-2010 Adobe Flex 4 development

"1.6 ECOLE DES METIERS D'ART - formations ébénisterie - formations céramique" a new web application written entirely in Adobe Flex 4. The web application is based on a re-usable and customizable framework developed by umoov SA especially for web sites, for quick and easy deployment of rich internet applications. Within this framework the user can fully personalize the look and feel and the content simply via an XML configuration file.
21-May-2009 Silver Light development

In the umoov SA direction of the development Business Intelligence solutions more and more based on Rich Internet web applications, umoov SA releases its first solution where the web client applications are written entirely in Microsoft Silverlight.
10-February-2009 Business Intelligence Lectures for the University of Geneva (Haute Ecole de Gestion)

umoov SA delivers for the University of Geneva (HEG) practical lectures about real case Business Intelligence projects. The objective is to show the value of the Business Intelligence via the explanation of real BI projects.
8-December-2008 Adobe Flex development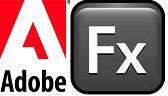 umoov SA releases its first Business Intelligence solution where the web client applications are written entirely in Adobe Flex. This follows the intention of umoov SA in creating solutions which not only are simple and efficient to use for extracting the highest added value from data, but also are compliant with the new standard of Rich Internet applications.
12-October-2007 umoov SA presented at "The Challenges of a Changing World" ASC conference
ASC 2007, University of Southampton, UK 12-14 September. umoov SA as been presented in the ASC paper N°48 (pdf , ppt) titled "Triple-S - The Broader Horizon", as one outstanding example of TripleS data format adopter from outside the traditional market research field.
24-June-2007 Official implementer of Triple-S data format

umoov SA as been recognised by the Triple-S group as official adopter of Triple-S standard V2.0. This standard defines a means by which both survey data and variables may be transferred between different survey programs running on different software and hardware platforms. umoov SA has generalized the usage of this standard, not only to survey data, but also to a large spectrum of structured data types used in business, as industrial data, production data and financial data.
2-March-2007 Business Intelligence seminar for the University of Geneva

umoov SA has been selected by the University of Geneva to deliver the first seminar on Business Intelligence in Suisse Romande. The objective of the 24 hours seminar, titled "Business Intelligence for better business decisions" is the definition of the Business Intelligence and its components, give the tools and the methodologies for identify the business need, manage BI projects, develop, implement and control BI systems.
1-February-2007 Partnership between Expert System and the Swiss umoov SA

Expert System, leader in the field of Semantic Intelligence and umoov SA, provider of innovative Business Intelligence solutions, have drawn up an agreement for the development of new proposals aimed at providing a real competitive advantage thanks to the integration of Expert System's products with the know-how and skills of the Swiss company.
Stefano Spaggiari, Managing Director of Expert System, comments in this way tHe new partnership "The agreement with umoov SA is part of Expert System's international expansion plan, with the entrance into the Swiss market, which is extremely interesting due to multinational realities which work there in strategic sectors. Furthermore " continues Spaggiari "the dynamism and the skills shown by umoov SA in the creation of products to support Marketing Intelligence are a motivating force for the joint development of solutions which will be able to satisfy, in the best possible way, the increasing requirements in Marketing e Customer Service".
umoov SA, declares: "Expert System's innovative and unique linguistic technology enables us to satisfy our client's Business Intelligence needs in the best possible way. With COGITO®, it has been possible to extend umoov SA's proposition, which was mainly based on structured data, away from the universe of unstructured data and information. Expert System's solutions, as well as being easily integrated to umoov SA's solutions from a technical point of view, are perfectly synchronized with umoov SA's long term vision for Business Intelligence development. Expert System is the ideal partner for umoov SA for a promising partnership, which will certainly generate important synergies for our propositions and further added value for our clients"
About Expert System
Expert System is leader in the development of software for the management of documents using linguistic analysis and Semantic Intelligence.
Operative since 1989, it is the only Italian reality - and among a few in the world - to provide advanced technology to Microsoft for its most important products, Expert System's core business is the "intelligent" management of unstructured information. All its products for Knowledge Management and Information Mining are based on COGITO®, the exclusive platform for Semantic Intelligence, which enables a constant valorization of intellectual capital and an effective fruition of strategic information.